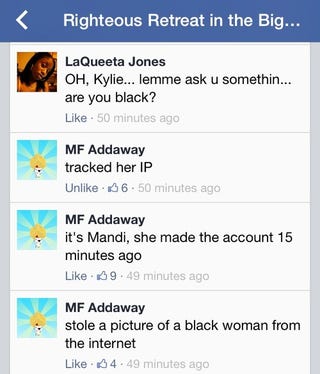 http://www.forharriet.com/2013/12/dear-a...
WOW.
Get your AAVE tight next time, boo. Can we all just ruminate on a White woman calling herself Laqueeta and pretending to be a Black woman? I REALLY CANNOT.
Also want to point out that I got into an argument on Ani's fb page with a woman who said "I'm not White. I'm olive." so I really have had it.
VIA BURT BTW