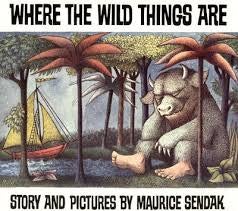 NPR came up with this list of picture books "that make us wish we were kids again".
http://www.npr.org/blogs/monkeyse…
I loved picture books and look forward to reading them with my kids whenever we pick out classics. I love a lot of the new stuff as well. We always go for beautiful illustrations with a lot of textures and colors.
As I was growing up I adored " where the wild things are" and " Madeline" I read them over and over. But there were tons of other books that I loved. Those are just off the top of my head.
What were your favorite picture books growing up? Or what are your favorites to read to your kids now?