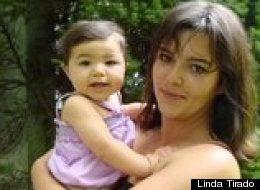 Dear The Entire Internet,
With all of the information out there, I understand it's really hard to know who to believe. I've been there. This one time, I really wanted a burrito, but not just any burrito...the best burrito in town.
So what did I do? Why, I consulted the internet, of course! I Googled "Where can I find the best burrito in town?" and to my dismay, there was...more than one answer...
That's right, kids...I had to...decide for myself who was telling the truth. Let me tell you, it was one of the hardest decisions of my life, but the availability of tons of restaurant reviews helped me narrow down my decision, leading me to choose an excellent burrito.
That being said, I'm here to talk about something far more important than burrito-choosing: what do you do when you read a viral blog post about someone who has thoughts on poverty, only to find out later that she might not be who she says she is? You read article after article from various media outlets, including one from the very platform from which she disseminated her viral post, all of which question her identification as a person living in poverty?