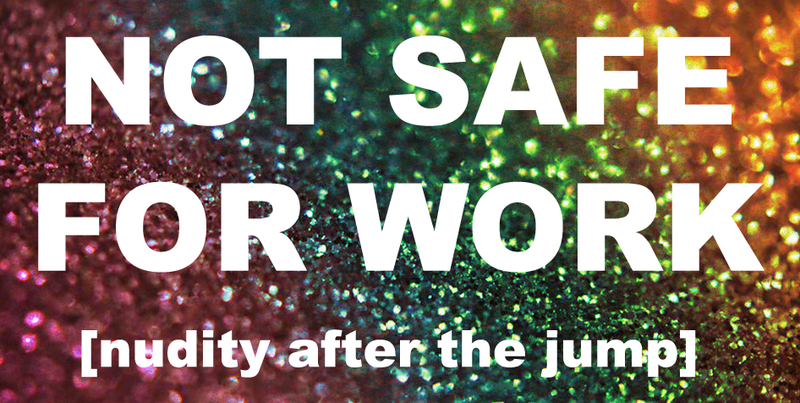 Russian, gay artist Alexander Kargaltsev responds to that photograph of a white woman sitting on the black woman porn chair that Jez posted some days ago.
From Huffington PostHuffington Post:
"I was forced to leave Russia because of the discrimination I experienced as a gay," Kargaltsev told The Huffington Post in an emailed statement Friday. "I'm disappointed that the tradition of xenophobia is so strong in my home country that such an image of Ms. Zhukova can appear as if it is normal and unremarkable. Russian people do not seem to realize when people offend the principle of color, nationality, sexual orientation and so on."
Kargaltsev explains the idea behind his photograph:
[I]t deeply saddens me to see that racism is now being glamorized and thus made not only acceptable but trendy by the likes of Ms. Zhukova. My own composition reverses the visual injustice and offense perpetrated by that editorial and in a way restores the equality of genders, races, and sexual orientations. Sadly, I understand very well that my work will be seen by most Russians as provocative and inappropriate, while that repulsive image (published on Martin Luther King's Day of all days in a year) will hardly make anyone over there shake their head.
So fucked up, Russia. We all have our racial issues but that is just a nice example of So.Fucked.Up.
I will dismiss any comments trying to rationalize how the original photo was not racist (since there were so many comments on the main Jez article about it). Don't wanna hear it.