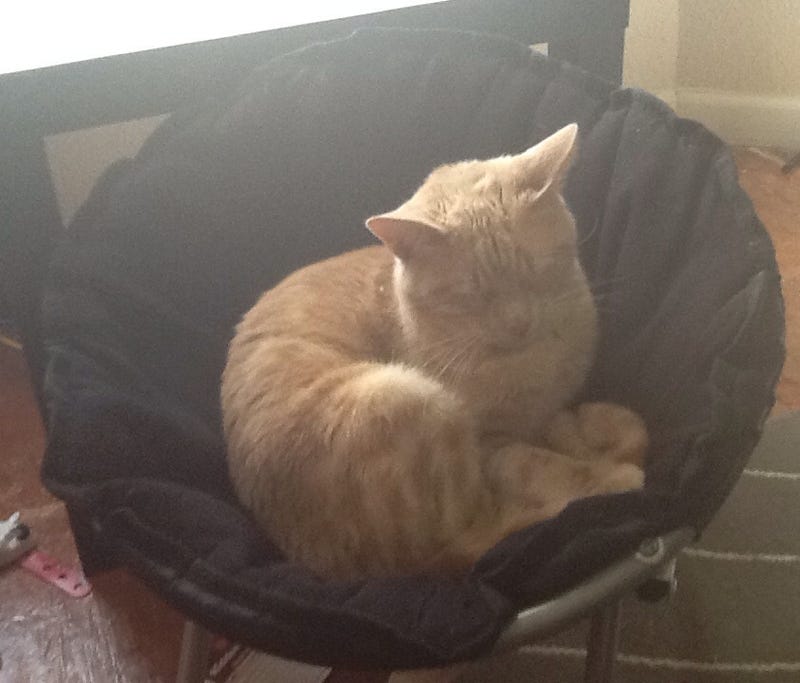 One of these days I'll have a cool art installation or something to share instead of this shit. Here's Oscar being cute in a mini papasan chair before you read an article about how a guy shot and killed two other guys, without warning, without calling 911, without attempting any aide after. Because he thought they were on his property. They weren't.
http://www.nydailynews.com/news/national/…
ETA: clarifying, not calling 911 before shooting.