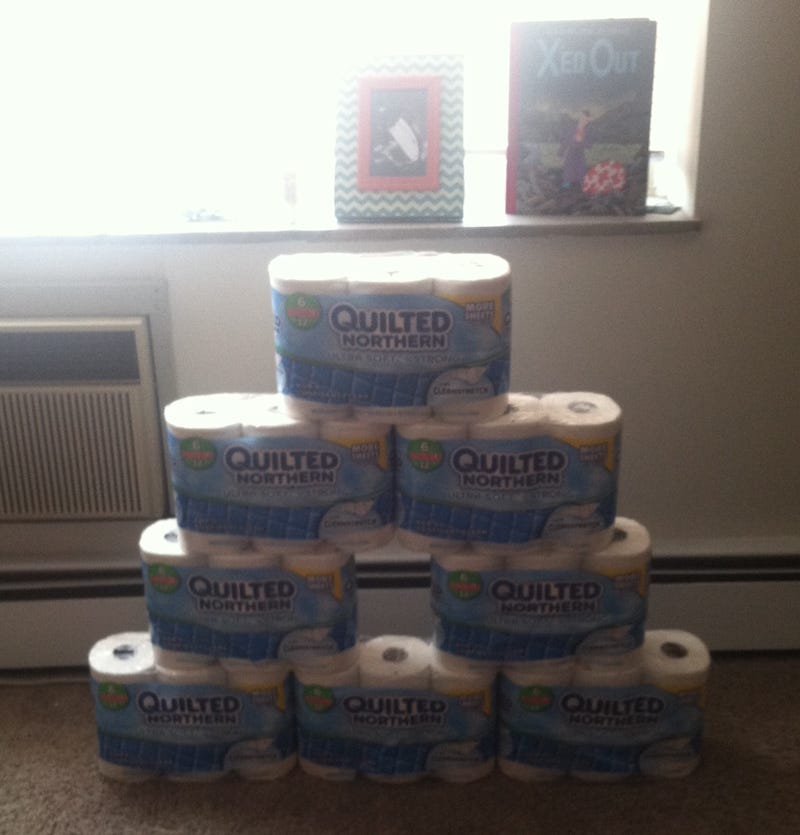 You, you know who you are, you're the best person ever!
Thank you thank you thank you
This is going to last us a really long time. When we got back to the apartment it was waiting for us, we got so excited that we decided to make a pyramid out of it!