Now i will no longer clog up GT with wedding posts! (Except for this post-wedding one.)
It was a beautiful day yesterday, the decorations couldn't have been better. The photo booth was a huge hit, everyone told us how much fun the wedding was! Our parents pulled out all the stops and spared no expense on the wedding, it was crazy overly-generous but majorly appreciated.
The only big snag was that i had printed out my vows, and apparently the bottom of the last paragraph got cut off. So i was reading and then it abruptly ended, i flipped the paper over.. and just went silent. Luckily most people said they couldn't even tell!
These were my vows:
Ryan, I still remember the day when our relationship first started, we were hanging out and having a movie marathon. I wanted to ask you to be my boyfriend but i was so nervous! I told you that i had something to ask you and i told you i was too nervous. You said you knew what i was going to ask. When i finally asked you "would you want to date me?" and you excitedly said "yes" and smiled, i was so relieved and i could not stop smiling. It was the best decision i have ever made.I choose you because you bring joy, excitement, happiness, comfort, and love to my life. You are an incredibly kind and patient person, you know that i have trouble falling asleep at night so you've scratched my back every single night for the past 2 years. I love that i've never doubted your love for me.

So I made a list of things i promise to you from this day forward

The first one is a wise tip my mom gave me once- I promise to never go to bed angry

I promise to talk for you when you're too shy to talk to people

I promise not to brag too much when i win at scrabble and battleship

I promise we will have our rescue dog family

I promise to take care of you when you're sick and cuddle you when you're cold

I promise to be there when you need me, whenever you need me

I promise to show you everyday, how lucky i am to have you in my life

I promise to make you feel better when you've had a bad day at work

I promise to support you in your goals without giving you too much sass

I promise to keep my promises and never make promises i can't keep

As we stand here today in front of our family and friends, i choose you as my husband and companion. I choose to stand by your side in the bad times and celebrate with you in the good times. I choose to spend the rest of my life with you, i can't imagine spending a day without you. You are my best friend, my puzzle piece and my bun. I love you
Here's a wedding selfie-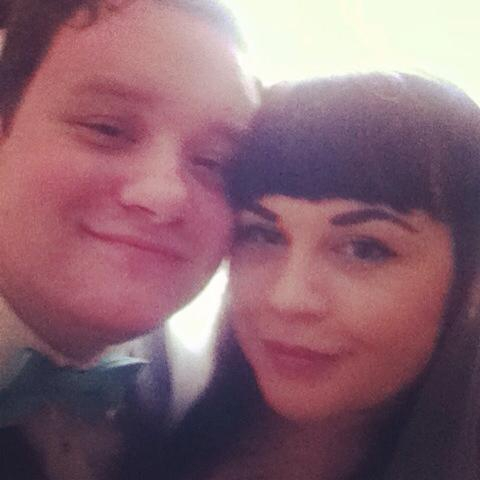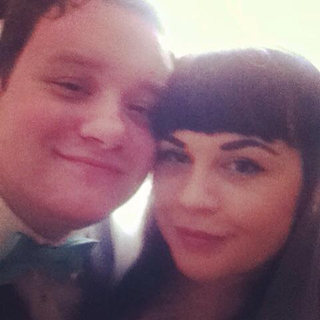 The reception decor-
Cupcakes!!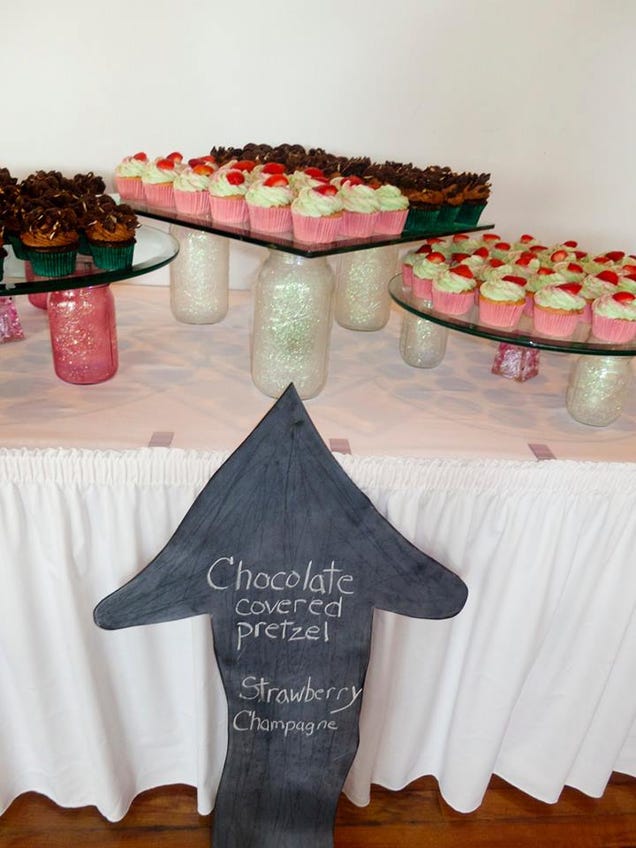 Our ring bearer Tucker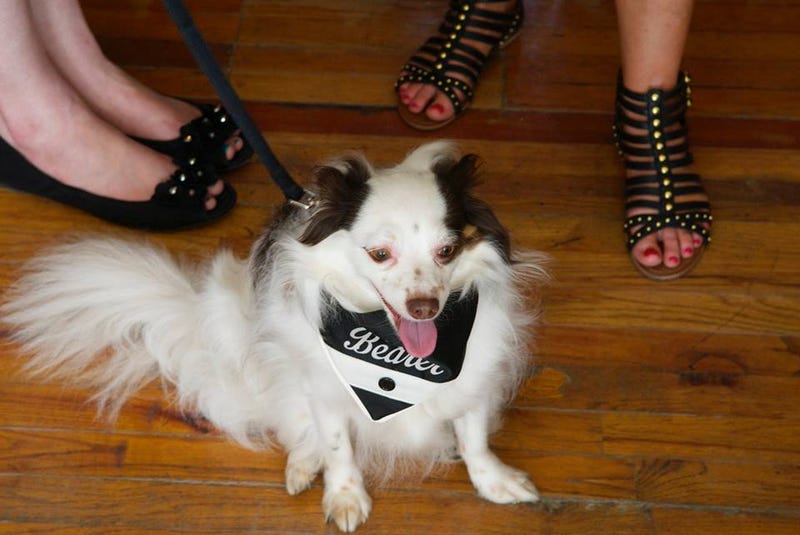 The gazebo where the ceremony took place-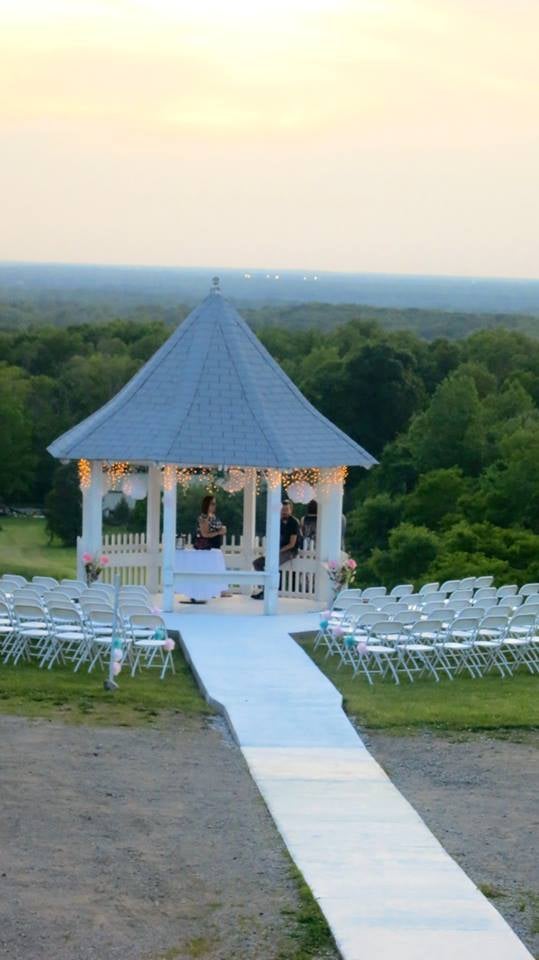 We also danced like old people.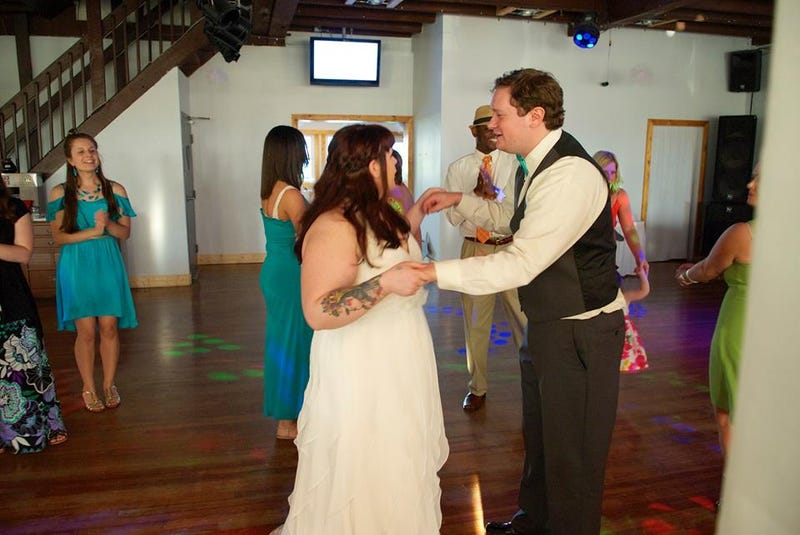 I'm glad there are some reception pictures without me holding a white russian because apparently i was holding one at all times during the night!
I'm adding 2 pictures that actually shows my dress a bit more-