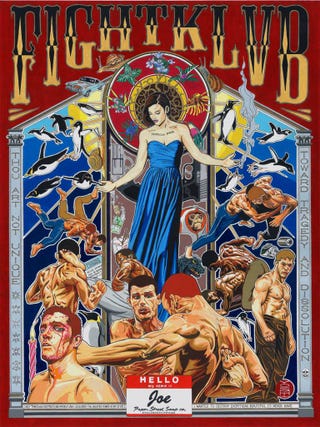 One of the few things I love better than having talented friends (GTers included) is sharing their amazing work.
Post by Jave Brave Yoshi.
">This is my friend's latest artwork titled "La Douleur Exquise."
It's caught Chuck Palahniuk's eye and is featured on the author's website.
He's done other work most notably a 30 ft long scroll depicting scenes from the Japanese tsunami with a cameo from Godzilla. I believe it was featured at the UN for a few days. Here's an old HuffPo article about that scroll and the benefits for tsunami relief it was a part of.

He's currently teaching in Oklahoma (I just had to sing the song in order to spell that) and is a pretty awesome person with an interesting background. He's someone worth knowing about