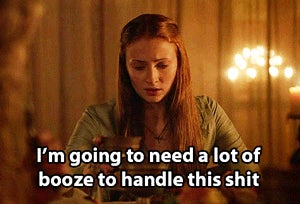 Yeah, I know it's early for this kind of news (actually, it's always too early or late or whatever for this kind of news, because this news is always so awful). It's not nearly drink o'clock here, but I may have to move happy hour up by a few hours.
According to reports coming out, a 20-year-old woman in West Bengal was gang raped on the orders of a village court because she became involved with a man outside her tribe. When they were caught, both of them were ordered to pay a fine of around $400. The man was able to pay, the woman's family couldn't come up with the money.
Then, according to the BBC,
"The headman, who is a distant relative of the woman, allegedly ordered the rape.
"Her family could not pay, so go enjoy the girl and have fun," the headman reportedly told villagers, according to a complaint filed by the woman's family.
The 13 men arrested in connection with the incident include the headman."
So, now the woman - who was allegedly tied to a tree while the attacks took place - is in critical condition at a hospital.
Apparently the man was on his way to see the woman to propose marriage when villagers saw and grabbed him and dragged him off to the village elders. I do wonder whether, had the man been unable to pay, he would have received the same punishment.
I just don't know enough about this particular culture to be able to comment on how it fits in anywhere. As far as I'm concerned, all the mind-blowing aspects of archaic patriarchal tribal violence are just a bit much. This is 'rape culture' plus so many other issues.
What the ever-living fuck?
EDIT: I have now read an article that states the woman was allegedly being punished because the man with whom she had a relationship was from a different religion.