I know these have been posted before, but I wasn't able to find any of the old posts.
I'm finally testing the twitter waters again, because now I have tons of cool insightful people I can follow (YOU GUYS!). So help me out- who should I be following? Any tips on how I can use twitter so I don't quit on it a few months in??
Here is a cute GIF for your troubles: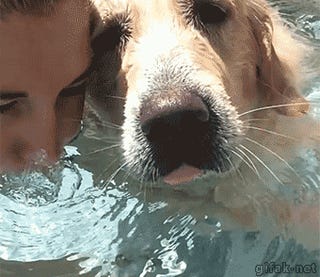 ETA: I'm @candysummersVHP and am currently going down a rabbit hole of following everyone I recognize from GT.
ETA 2: How in the world did I get followed by a porn bot already? I've been on twitter for like 10 minutes.