I had some really badass plans for the summer. I was gonna apply to intern in Denmark on renewable energy. And the internship just feel through (not any fault of mine—problems getting the arrangements sorted).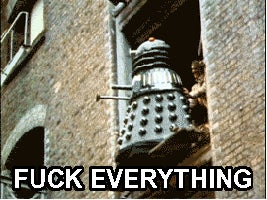 So now I have to go through that grueling process of digging up summer opportunities, sending emails, and failing to find something good. Especially since I'm going to be out of the country until halfway through June, and most good internships and programs start way before then.
I knew that I had to make backup plans in case the internship didn't work out, but it didn't really feel...real until now. And I'm not looking forward to it. Especially since this is my last summer before I start my senior year and I feel like I have to do something really worthwhile that will help me get a leg up in my field.
And I'm not gonna lie, I really liked the idea of spending the summer in Europe and looking at their models of renewable energy development. Especially the part about having the school pay for all the living expenses. I'm not going to have any money after my trip abroad, so I'll have to find something comfortably near home. And I don't really think there are too many programs of the sort that I want to learn about in my area (community-based renewable energy projects).
Fuck it all.