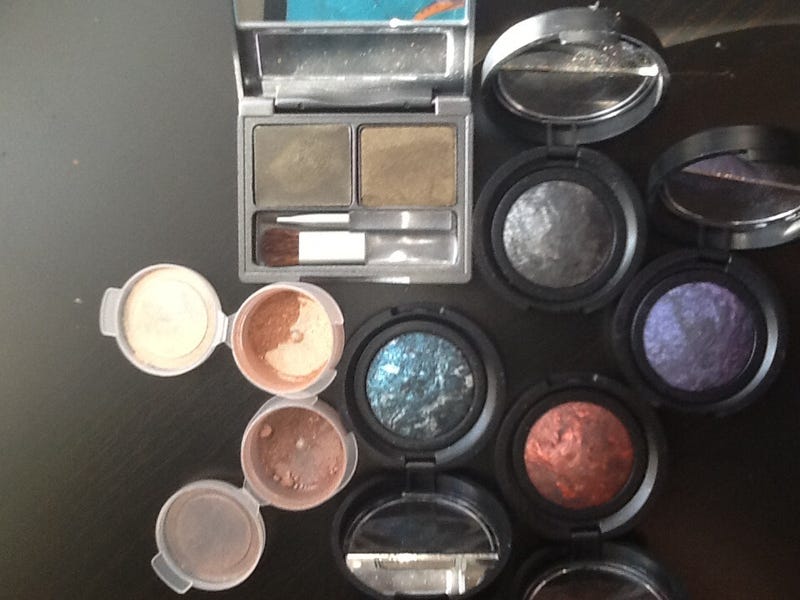 I just cleaned out my makeup stash and don't want to just toss these out. Anybody want them?
There is a DuWop smoke duo in a dark mossy greenish gold, four Laura Gellar baked wet/dry shadow liner things and two small Urban Decay shadow samples in I-have-no-idea-what-color. The Laura Gellar shadows are darker than they look in the crappy iPad photo, but the others seem pretty color accurate. I don't think I've even used any of these, just swiped the color a little.
I don't need any money, I just don't want them to go to waste. US, please.