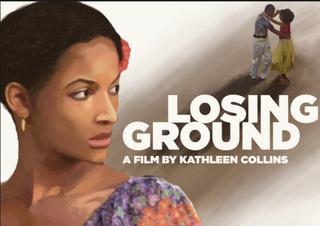 So everything is terrible and we're gonna die soon. But in the meantime, I'd like to challenge white supremacy and sexism while also enjoying myself, and mainly what I like to do is watch movies.

I saw the incredible Losing Ground for the first time recently. This was one of the first American feature length films ever made by a Black woman, and it never got a theatrical release. The filmmaker, also a professor at City College and the writer of the short story collection Whatever Happened to Interracial Love?, passed away when she was young, and is only now beginning to get some of the recognition she should have in the history of American film.
Vogue published a piece by her daughter, Nina, who is responsible for getting her mother's work out in front of people.