I fancy some fucked up people, folks. I fancy some people I'm not even sure I'd want to talk to in real life. I'm not just talking about your typical ladyboner for Jason Isaacs as Lucius Malfoy, because that's practically mainstream - even my mum is on board.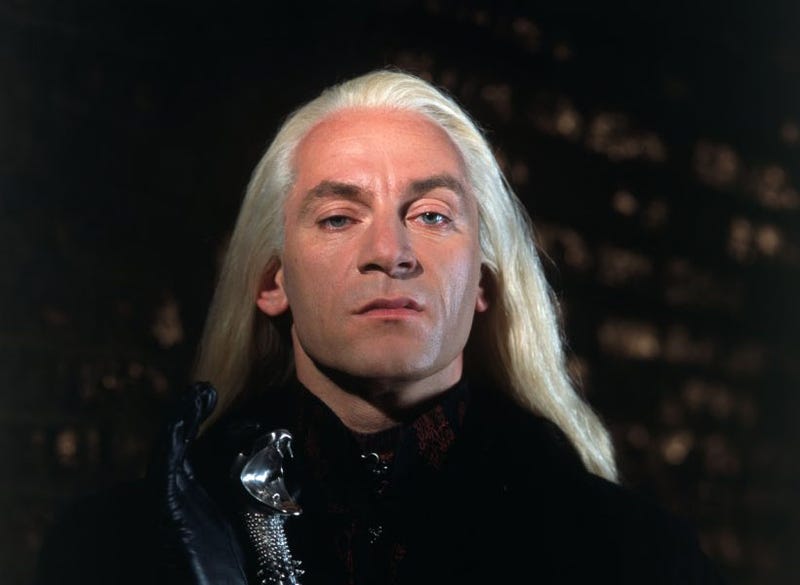 I'm talking about crushes that you aren't even sure you can explain. They can range from inexplicable sexual dreams to briefly thinking oooh, they're kind of hot there! and never thinking about it again to genuine long-term crushes. They can range from the mildly disturbing (see my No.2) to the downright terrifying (see my No.3 - and please, please don't disown me).
So. Have you ever expressed lust for someone and had your friends react with unmitigated horror? This is a safe space, my friends. Share all. Real or fictional, it matters not.
Let us begin.
1) Scott Disick.
I admitted to this the other day on here (It's what gave me the idea to write this post!). I think he's my biggest one. Seriously, I love a sarcastic man, and I love a dandy, and Scott is the perfect combination of the two. His arrogance merely inflames my desire. As does his penchant for seriously weird blazer/trouser combinations. And that side parting! Hubba hubba. I've always had a thing for Sloaney boys and he's basically the American equivalent.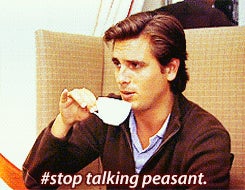 2) Petyr Baelish (Game of Thrones)
He's selfish, evil, unpredictable, witty, has a seriously good dress sense and rocks that odd little goatee like nobody's business. I'm barely embarrassed at all by this one.
3) Jeremy Kyle.
OH GOD. I DON'T EVEN KNOW WHY. Actually, I do. I once had a dream we were having sex in a hot tub and now I blush every time my Grandma comes over and puts his clusterfuck of a television show on. WHYYYYYY.
4) That random Snatcher from Harry Potter 7/8
I mean, look at him. He's like a male version of Bellatrix Lestrange. Don't you want to run your fingers through that glorious mane? (Probably not, because they'd get stuck, it's sort of like a bird's nest). But seriously. Dayummm.
5) Tywin Lannister.
I know, I know. "This isn't weird at all!" you cry. "Charles Dance is a sex god!" (SO TRUE).
But think about this. I even fancied him in the books. Yes, bald head and gold sideburns and all.
6) Horatio Caine
Ok, I feel like this isn't weird. I can totally verbalise and rationalise why I find him so sexy. But the reactions of my friends when I admit to it has made me think that maybe this isn't as common as I assumed?
I like hot gingers. Sue me.
7) Brian Moser (Dexter)
I find it really difficult to separate the actor (OH MY GOD *fans self*) from the crazy, dismembering, blood-draining psychopath that is the character. So much so that I am now seriously uncomfortable reading the books.
8) Sheldon Cooper (The Big Bang Theory)
Maybe because Jim Parsons is so charming in real life? But seriously, even THIS SMILE makes my heart melt: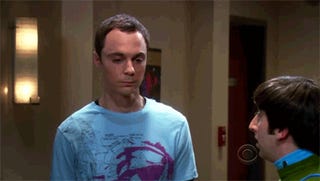 9) Mark Francis (Made in Chelsea)
I fancy basically the whole cast of Made in Chelsea (it's the Sloane weakness I mentioned earlier.) Mark Francis, though, is my favourite. I love a man with style, wit and an appreciation for knee-high cashmere socks (even if he bats for the other team).
Also, special shout out to Francis Boulle, if only because I feel this post needs another hot ginger putting on sunglasses.
10) Huw Edwards (a British newsreader, for those of you who don't know)
My mum won't watch the news with me anymore. This has been going on for about six or seven years. Serious silver fox.
11) Diego from Ice Age
I'd like to say it's just the voice, but I'd be a complete fucking liar. He's just so... sinuous.

12) Imhotep from The Mummy.
I should hate him, if only because I studied some Egyptology and they've plonked him in TOTALLY THE WRONG TIME PERIOD. But I can't, because he spends all his time professing his love in dodgy Ancient Egyptian and running around in a loincloth. Screw Brendan Fraser, this is the film's real sex symbol:
And, finally,
13) The Governor from The Walking Dead
Andrea's a lucky girl. Well, for a little while, anyway. Damn, is he working that eye patch/insane smile.
Well, fellow Jezzies? I've bared my soul. And these are only the ones I came up with off the top of my head! Anyone else care to confess?
(EDIT - Aaargh! Multiple posts! And the pictures don't line up! I hate technology.)
(EDIT 2 - I forgot Lurch from the Addams Family!! How can I, given my profile picture? Anyway, he's the strong, silent type. Hot.)