I know a lot of us are doing 30 Days of Self-Care (hey, y'all!) and I was wondering if we could pool resources here. What have you been using to help? What are some links you love for self-care?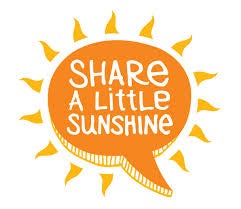 Many of us are doing 30 Days of Yoga but, if you're not, check the videos out! Adriene's adorable and has different kinds of yoga for everything. Last week, I did Yoga for Cramps and I was surprised by how much it helped!
As part of my 30 days of self-care, I've been doing 30 minutes of cardio a day. Don't be too impressed: I've pretty much got the whole month off and I'm counting walking as cardio. :D But, hey, it's better than nuttin', right?
Anyway, it's mostly worked out: we've had a lot of lovely weather so it's not been a chore to get out and enjoy it. But! The last few days have been storming allll day. We even had minor flooding in our basement last night (thank goodness for ShopVacs and sump pumps!).

So, I'm looking for cardio videos that y'all like online. I'm pretty much open to any kind of workout but I would love the videos to be at least 30 minutes long, just so I don't have to do a bunch of them in a row. Looking at the forecast, I'll be getting a lot of my cardio indoors for the next week or so. :P
I'm also looking for good guided meditations that y'all like. I've been trying different ones but haven't found any that are great.

Feel free to share any links you've found useful and/or request links that might be helpful! And good luck on your 30 days!