Some of them would be beautiful if they weren't giving me the creeps.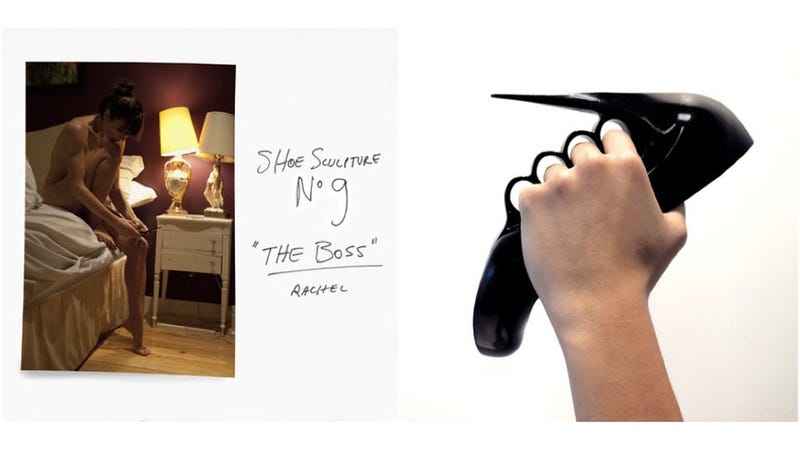 The technical process of 3D printing can lack a personal touch, so Sebastian Errazruiz decided to mine his romantic past for some—er—intimate creative inspiration. The designer-slash-artist has been working for a year to produce 12 Shoes for 12 Lovers, a series that quite literally objectifies a dozen former flames. Hrm.
It was the first foray into 3D printing for Errazruiz, who teamed up with the off-beat footwear specialists at Melissa for a pop-up debut next week at Art Basel Miami; he'll be showing these pieces, born from CAD drawings and high-tech equipment rather than hands-on modeling. "He wanted to create shoe sculptures that could just as easily pass as a single exclusive valuable art work or a potential molded mass consumption product," studio manager Shani Ha tells Gizmodo. "To mix a little 1% and 99% demographics on the same project from its inception."
Each of the sets has a generic nickname—"The Boss," "The Jetsetter," "Ice Queen"—and an alias to protect identities, buuuuuuut there's a (strong) argument to be made that reducing flesh-and-blood women to inanimate fashion footwear and pseudonyms is not exactly... progressive. You can check out the accompanying artsy, almost-nude pics, and read a bit of erotic short (non)fiction on his site, and thus parse one man's exploration into memory, relationships, and sexual escapades. [MoCo Loco]
Honey
Cry Baby
Gold Digger
Heart Breaker
Ice Queen
Hot Bitch
The Virgin
The Jetsetter
The Boss