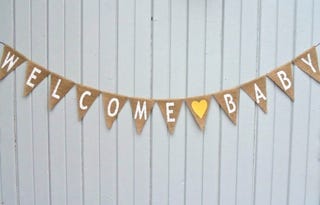 My dear girl was born this past Wednesday! 2 weeks early, she came into the world 9 lbs 1.7 oz and 22 inches long with a full head of brown hair, an expert side eye, and a cry like that of an eagle. Le Petit Comte even approves, and that is a TOUGH endorsement to come by.
The birth was great and the recovery has been good so far. Monsieur was an amazing labor and delivery cheerleader (and has catered to my every carb-loaded, sugary whim in my post-gestational diabetes glory), and my midwife and nurse were incredible. For those of you following this particular aspect of the story: yes, I was able to do a VBAC!
Thanks everyone for your kind words, encouragement, and interest over the past few months! I look forward to bombarding you with amusing/annoying tales of another of my children!