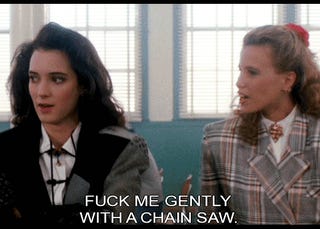 Come on! This is super dumb. My tooth (and one sideof my head/face) is throbbing, suddenly, just today, and I feel it in my ear and my sinuses.
Umdude doesn't want to go out to dinner for his birthday. I didn't plan a meal because birthday. I did make a cookie-brownie because delicious.
I took ibuprofen, and it isn't working. FML. I guess I may end up in Mexico after all.