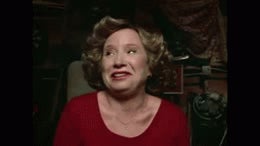 I think Ihatepickingnames didn't want to pick which names of ours to use, so I'm going to jump in with a very late Wednesday dump...a dump that started Tuesday night and took until Thursday morning to get here (yikes!)...enjoy!
NYCyclist reminded us all/invited us all to join our fellow Group Thinkers on Duolingo. There is also going to be a weekly post of the leader board. If you guys are using this time (whilst I'm typing) to try and beat my score- I call unfairsies.
Tuesday was Chritter's Birthday! Happy Birthday from all of us & thanks Burt for always keeping us updated!
LittleMsSnShn reminded us all how much we hate Facebook. While some of us, including LittleMsSnShn avoid it like the plague, thank you guys who hate-read it so we can check out the stupid that it spouts!
Pistachios are apparently desperate for advertising. BoxMeowBox shows us that they now have "Prancerising for Pistachios."
FridayFriday has been having weird dreams- apparently so has the rest of Groupthink!
Halloween is a little over a month away, but GTers are already in costume planning mode. BarleyChew broke out photos of her favorite past costume choices and we all shared some of ours.
Babyotters is contemplating buying an $85 pair of Star Wars leggings. I just had to include this so everyone would look at the leggings.
AcidMartini announced the beginning of The Mustache Battle...everyone brace yourselves!
Hermoinestranger is a "Choice Feminist" and shared what that means. It's a a fabulous read!
---
Book Festivals abound! Kirov wants you to check out the San Fransico Public Library this weekend, while Kaiserisawesome wants everyone to check out the the DC National Book Fest! BTW, I think most libraries are having their yearly book sales this weekend! (Let me know if you want to get crazy at the Cedar Park Library Sale...!)
Finally, to end Wednesday awesomely, Cassiebearrawr was able to smell all the colors due to a Vicodin induced haze (not really, but it sounds like an amazing ability to have!) Smell the rainbow!