So today was pretty badass. I am now a member of the Sephora VIB Rouge. They threw a party (I think there were only 4 in the US) to celebrate the new tier for sad makeup addicts like myself. Thankfully, one of those parties was here in Houston at the Galleria. The Galleria gets crazy busy and they didn't want to lose business, so the party was thrown from 9:30am to 11:30. It promised to be a pretty bitchin' time.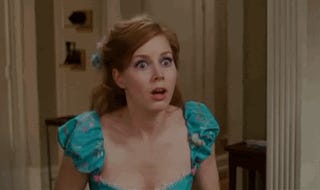 I was allowed to invite one guest when I RSVPed, so that was pretty cool too. I would receive a $10 discount, and so would my guest! I invited my sister a few weeks ago, but she wasn't very interested, so I invited a friend of mine. She cancelled on me last week. I told my sister and she was more receptive and agreed to go. I woke up this morning to text messages from 2:30am telling me she was at my Dads (pretty far) and was spending the night and to call as soon as I woke up in case I still wanted to go. There was no time as I only checked when we were about to leave. This made Mr.Bottom my plus one. His reaction was pretty meh.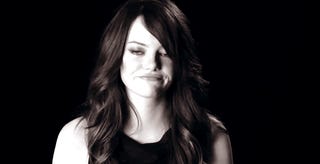 I wasn't gonna let that stop my super fun time though!
We got there and they had tables set up and were checking names off of a list all FANCY you guys! I stood waiting in line and was basically trying to contain myself. Because seriously, this was going to be the only time in my entire life where people were happy with how much money I spend on my makeup and skincare. I was finally gonna belong. This was me in the line: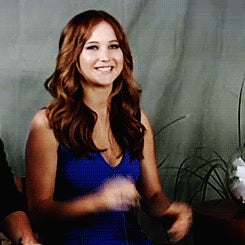 Then we went in and they let us choose from about 5 or 6 different styles of bracelets/bangles from Bauble Bar. Each style had 3 colors to choose from. There were some really nice ones and a couple fancy ones, but I'm not fancy so I chose something simple and cute that I would probably wear often. I dig it.

I also got color matched with the ColorIQ system from Sephora finally. When I tried to find out my ColorIQ online by putting in foundations that I use, I was 1Y06. Well, after the lady used that magic piece of technology (they hold this Star Trek communicator looking thing against your skin in three different ares - your forehead, cheek bone and neck - and then the little machine takes the colors and pumps out a magic number that is your skin color. Sephora then saves that number to your account so that you can automatically find your shade in any foundation they sell at their stores. Pretty nifty, you should try it!) on me, I found out that I'm really a 3Y07. Sooooo... that's awkward. Maybe it also factors in skin tone? I'm not really sure what each number and letter represents.
Then I shopped!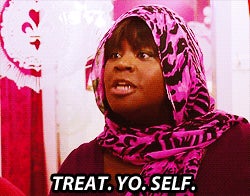 Now guys. Please don't judge me. I did spend a lot today, but makeup is really my only hobby. It's also the only thing that I really buy for myself (and other people). As long as you all promise to not cry out "GOOD LORD BOTTOM! CALM YOURSELF!" when you see this, then we are super cool. If you'd like me to review anything you see here, just ask and I can do so. I have already reviewed the <a href="http://groupthink.jezebel.com/makeup-madness…">Tarte Amazonian Clay Foundation</a> though, so if that tickled your fancy, you can hop on over to my other article. :)
First off, I got a couple things for my sister. I know she had wanted more of her cleansing oil and that she was needing a new Perversion pencil from UD. I picked up a few other things for her though, since I'm awesome like that.


(Special guest appearance by Noodle - The Bestest Siamese Ever! He thought that everything I bought today was for him, haha)
I picked up the Boscia Makeup-Breakup Cool Cleansing Oil that she uses for her, since she was going to buy it today anyway. While I was standing there I saw that they had lots of stuff for oil control (she's pretty oily. It's like, A Thing) and black head stuff. Every time I saw another bottle I was like "OOH! She'd like that!". I picked up an entire line and it was gonna be about $130 for 4 items! Then I saw that they had a deluxe sampler of the entire line for much cheaper, so I put the full sizes back and grabbed that! You guys should check it out, it looks to be positively magical. It's the Boscia Little Black Book set. The entire line is designed to mattify shine and reduce the appearance of pores. I also grabbed her a Boscia Green Tea Oil Control mask (it's a peel off) and this really cool Boscia Cleansing Sponge. It's made 100% from this Japanese Konjac root and is supposed to gently exfoliate and be all awesome. I grabbed her a new Urban Decay eyeliner in Perversion, as she mentioned the one she has now is down to just a tiny little nub. I gave her the $15 gift card to Bauble Bar that they gave to Mr.Bottom, since he would not use it anyway. I also finally signed her up for her own Beauty Insider account, so that she can earn and use her own points. We'll both probably still share accounts. I'm already VIB, so I can help her rack up points and she can use my massive amount of points for samples and stuff if she sees something she likes until she has amassed enough of her own.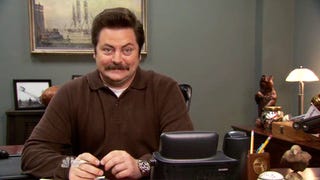 I also got stuff for myself! I picked up quite a few things and even got a free gift from Tarte! Woohoo!!!!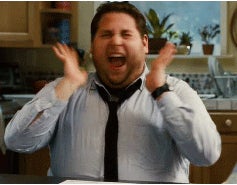 I told you he thought all of this was for him. He even claimed my name tag. I got a lot of stuff, so I'll just bullet point everything and if you've got a question, just hit me up in the comments.
Tarte Lights, Camera, Flashes Statement Mascara
Tarte Amazonian Clay Foundation
Urban Decay lip liner in Manic
Fresh Sugar Bare mini set (includes lip scrub, Petal, Rose, Honey and the plain lip treatment)
Sephora Favorites Give Me some Lip set (includes 6 popular products from various brands)
Tarte Cheek Stain in Blissful (due to a suggestion from Pope Alexander!)
Sephora by OPI Gelshine gel color (in White hot and Metro Chic)
Boscia Cleansing Sponge (because it just looks super cool, I had to get one for myself too, haha!)
Sephora compact mirror
And then the little bag that Noodle is laying on is a free gift from Tarte (well, free with purchase of 2 items). It comes with a mini Lights, Camera, Flashes mascara, a mini Lock & Roll liquid/loose shadow combo thing (in Moss) and a mini sample of their pure Maracuja Oil. The bag is super cute. I think I'll give all the little stuff inside to my sister, since I already have Maracuja Oil and a full size mascara.
So yea. Today was freaking awesome. :D
We stopped by Michaels and got glitter, Mod Podge and crafty stuff so that we can do some wall art and fancy up some old Bath and Body works candles.