We've all experienced it. You're getting to know people, and you meet someone who you think, "Yes. This person right here. I could spend all of my time with this person."
Oh, what sarcastic tales you would tell to each other! You could agree, vehemently, about topics you are both passionate about! Be there for support whenever they/you needed someone to remind them/you how beautiful, amazing, cool, and yes, incredibly intelligent they/you are! High five each other randomly! Clink your wine glasses together! Grow old together, and learn to knit or some other shit!
We've all shared these little friend fantasies. In real life, you may or may not befriend such a person. And it's likely that if you do, your expectations of said person will change. They turn out to love Nicholas Sparks, or Radio Disney (the portal to hell), or jogging.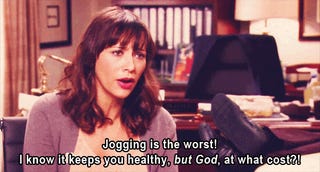 However, dear readers, I'm here to tell you that these fantasies can, and do come true. For one person out there, me, at the very least.
BECAUSE MY FRIEND CRUSH, JUST THIS LAST WEEKEND, CONFESSED TO ME THAT I WAS HER FRIEND CRUSH TOO!!!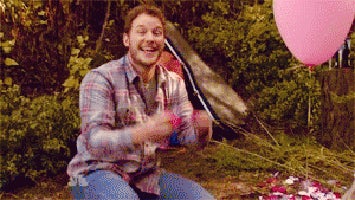 This was approximately how I felt on the inside. If there was a face out there that could show the amount of joy/surprise I felt at that confession, it would surely be pictured here, or it would just be my face in the dictionary.
So hooray for friendships! Especially perfect ones that are blossoming right now and will never ever die!