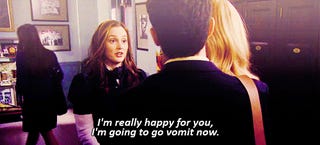 Well I don't think they are quite irrational, but here goes.

People tweeted this:


And the apologists and Kardashian stans rolled out in full force across the internet.

But all I have is blinding rage. I'm so tired of this harem of women and children, I really am. I'm tired of watching children being pushed into the spotlight by desperate women fueled by their desperate and but Machiavelli-level brilliant manager-mom.

But what really is in my craw? Tyga has been with this child for how long and chose now to announce it? After making one gross, pedo-sexist comment after another about Kylie and her sexuality in interviews?

The whorephobic statements Kanye and Tyga have been spitting about Amber Rose for saying, what? The truth? She's 17 should probably finish home school and stay away from gross grown men rappers? Where in any of that is a bad idea?

Also it's not adorable People Magazine, it's GROSS.