..about this Bruce-Jenner-Docuseries news? Because I'm over here like,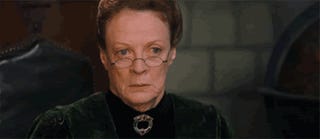 Not because a grown adult is documenting their transition. More because Jenner hasn't said a word about it. It's all headlines and press releases, and pronouns that haven't transitioned. It's like watching a human being be paraded around by their captors. Like seeing a kidnapping victim who can't tell us they disagree with their kidnappers, so they continue parading around the public face they are told to. I want to be like, "It's okay; no one can hurt you. How do you feel? What do you want?" The whole thing has me feeling icky and sad. Mostly sad.
I don't want to watch this metaphoric trainwreck. I don't want this trainwreck to happen. This one will have an actual body count.