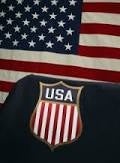 Because that was a insane game.
I'm glad it was a prelim game, though, with that disallowed goal because of the net being off its moorings. It felt a little cheap even though it is a legit rule.
Quick and Oshie were INSANE in the shootout. Such shooting. So saves. Wow.
USA! USA! USA! Now nap time.