I've started taking Vyvanse for my ADD.
Backstory of my history with ADD medication: I was on Concerta (Methylphenidate) for a long time. It helped, but it also had some negative side effects — my heartbeat was accelerated, my anxiety got worse (I already have multiple anxiety disorders), and my Tourette's got worse. I ignored all of this for a long time — for a while it didn't even occur to me that it was the Concerta — but eventually I just couldn't anymore. I went off it, and since then I've had a lot of trouble concentrating and being motivated. I decided that I wanted to try something else, and my psychiatrist gave me a prescription for Vyvanse.
I've only been taking it for two days, but I'm already getting results. I'm concentrating better on my schoolwork and I feel more motivated to, you know, do it. The Wiki page says it's being investigated for treatment of, among other things, Major Depressive Disorder and "excessive daytime sleepiness," both of which I suffer from. I am feeling kind of cheerful and I didn't take my usual midday nap yesterday, and don't think I'm going to need one today. So, I feel more perky and energetic than usual. That's not saying much — I'm probably just more on the level of an average person.
But I'm also feeling some side effects like what I had with Concerta. My heart is beating fast and my tics seem worse. I feel a strange sort of anxiety — almost a pleasant anxiety, like you feel before you go on a roller coaster. Except it's not that pleasant when you feel it for any extended period of time. My emotions are a little out of whack, too — I feel mostly good, but then I'll feel sad or irritable for like, a few minutes, and go back to feeling good again.
All of that sounds kind of bad, but I want to wait and see if the effects pass or get better, as sometimes happens when you start a new drug. Even if they don't, I'm going to have to weigh the pros and cons and decide whether it's worth dealing with the negative effects for the positive effects, because my ADD is really getting to be a problem in school.
So now I'm home from school, having a beer to calm myself down a bit, and turning to you, GT, to get your opinions/stories/comments/whatever.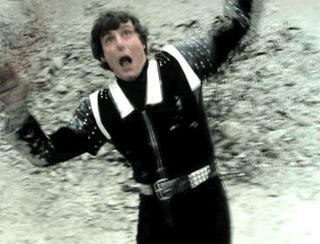 ETA: I LIED I'M TOTALLY GOING TO TAKE A NAP EVEN THOUGH IT'S LIKE 7 PM NOW BECAUSE I'M REALLY SLEEPY.