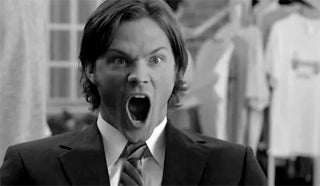 My best friend moved back and (shocker!) she's already "in love" with this guy she's met at his job. They flirt when she comes into the establishment where he works and that's about it.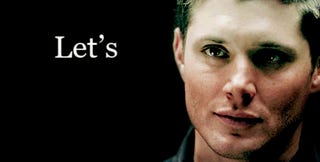 So anyways, we were hanging out over the weekend and she decides that she wants to look this guy up, but she doesn't have any info other than a first name. So she decides that I should call his work and try to figure out his full name. I don't want to do it. I'm embarrassed. Eventually I give in, come up with a plausible explanation, call, and get the last name. It's not super common, and it's not super obvious how to spell it. So after trying a couple varieties I remember I graduated HS with a girl who had a last name similar and I suggest trying that. Nothing. Okay...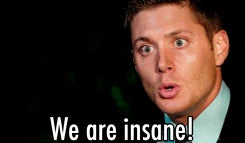 So, I suggest looking the guy up through court records (I know, I know, internet stalking is bad, MaryTylerGore!). We know that he's got a kid so we thought there might be a divorce (or just a marriage) record and voila! Divorced! So we then look up the ex wife on FB and there she is. Oddly enough, she also graduated from my HS a couple years before me. This isn't a huge school so I start thinking he must have too.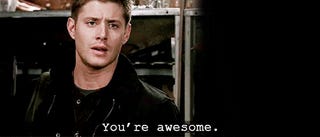 I look up the girl who jogged my memory on the spelling of the name, check through her friends, and he's in there. He's friends with several of my friends from HS which pretty much seals it. Now, I'm thinking I'm awesome!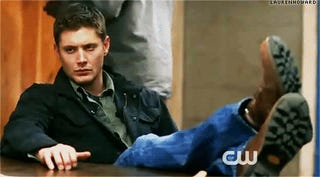 Anyways, my friend goes in to this guy's work on pretty much a daily basis (it's okay, it's one of those jobs). So last night I'm asking her how "her man" is and I get the major grumps.
Dude... So what happened? Well, apparently she's pissed because she sent him a message on Facebook and he didn't respond. Now, mind you, it took some pretty serious internet stalking and people-knowing on my part to make this even happen. Not only that, it took us calling his work to find out his last name. WHY THE HELL WOULD YOU SEND HIM A MESSAGE ON FACEBOOK?!?!?!?!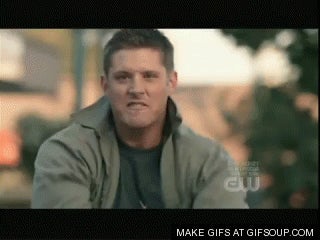 But apparently this is now my fault because he didn't message her back. I said "maybe he didn't see it?" and got a "no... he saw. He added me back." And that was the end of the conversation. Seriously, I did what she asked. She's not used to men not fawning all over her, but when you show a guy you stalked him, how else is he supposed to respond? With dancing and proclamations of his love?!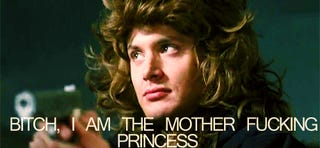 Anyways, that's my story. I'm going to give her a day to cool off and hope that she either (a) gets a reply; or (b) moves on to some other guy (it's a pretty frequent occurrence). In the meantime, I'm just going to be cool with the fact that I'm good and she's just pissed that a guy didn't fall for her instantly. Welcome to the world us mere mortals are part of. In the meantime, I'm still pretty much awesome.
The End.