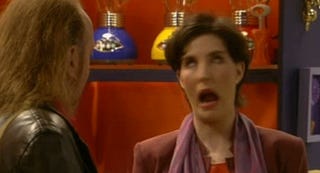 My ex blocked me from his facebook account, but he still shows up on mutual friends' events, and he just changed his user icon to a selfie with a woman, in matching formal wear. Good-oh.
This is good thing though. He's a shallow douchebag who just wants anyone to fill whatever the hole is in his life.
I've been doubting myself so much these last couple of months. Fuck that, I'm fucking awesome. I can do so much better.
I've been working on myself so much, and I'm getting into a whole new awesome career.
Anger is fuel, and I'm going to use it well.
I've been enjoying making eye contact with lots of cute guys, but you know what? I think I'm ready to get out there.