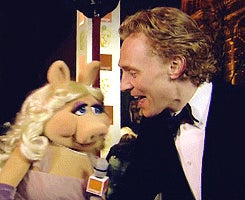 Hey, friends! Do you guys have mental avatars for the people in your life? I just noticed one of mine and I'm suddenly kind of horrified about it.
I have a client who always leaves me a bit put out - some of it is because she is pretty high-maintenance/low-reward - but there's always been another facet I hadn't pinpointed. Until today, when I realized she VERY STRONGLY reminds me of Miss Piggy.
So yes, I am definitely a terrible person - but I am a terrible person who is definitely hoping she is not alone in this.