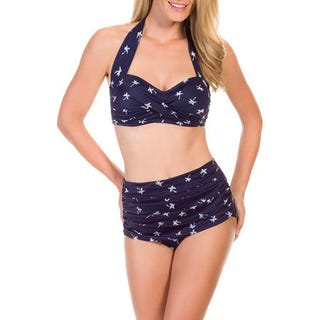 We've got a big family vacation coming up, and as the almost matriarch of said family, I wanted something not showy (so much boobs, y'all), and forgiving of some razor stubble because this bitch is past her waxing days fo'real.

Tell me this is cute. Don't care if you lie.
Also, it's 28 bucks at Walmart.com. I'm not ashamed. I HATE spending a trillion dollars on bathing suits. HATE.
The plus size version is maybe even cuter.
So, validation plus fyi?