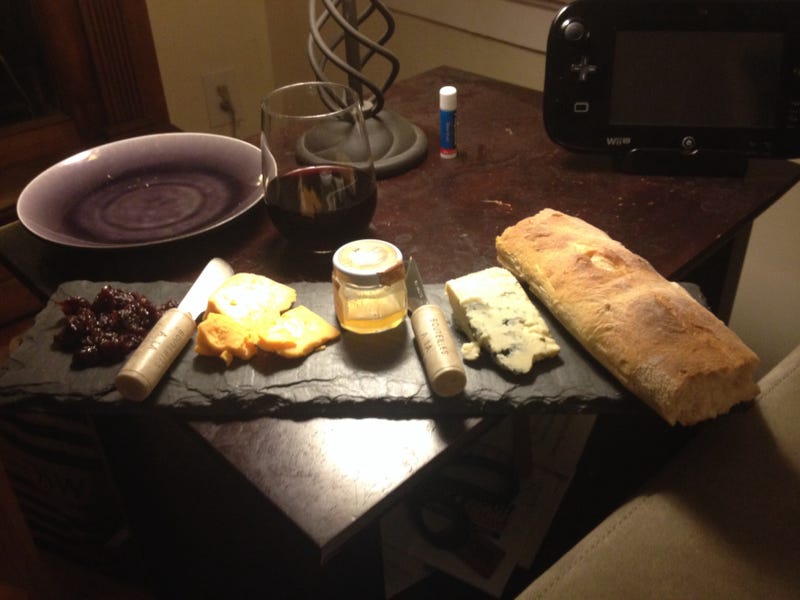 Behold, I say! Widner's 6 year cheddar and Rogue's Echo Mountain blue, with dried cherries and single source honey. Bask in its deliciousness and beauty!
Fuck you, week! I'm done with you and onto a cheese plate, my pajamas and some DVR.
(Drinking Barbera d'Alba, in case anyone is interested. :)) I also didn't get out the "proper" cheese knives...going with the casual set.