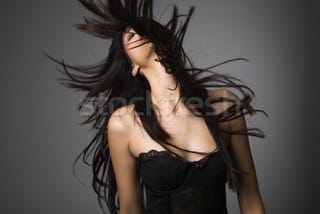 Without giving away your real life identity name the best stylist and salon you've been too. Feel free to add details about the hair type your stylist is experienced with and price range say super cheap=$ (20-30 wash & cut), low end=$$, high middle=$$$ and luxury=$$$$. You can also add if you have a fav colourist or if your stylist does both.
I see people (including) myself often bemoan finding a hairdresser or saying they haven't had their done in a long time because real stylists are hard to find. Then I see some of y'all showing off/talking about your fab new cut or colour. So let's take a moment to share. If you can give an approx region for the stylist that would be great too, like Aveda in Vancouver. Otherwise we can all google.
I'd start but I don't have a great stylist. I did have though. Her name is Angela and works somewhere in Halifax (I wanna say Thumpers). She styled my hair like woah.