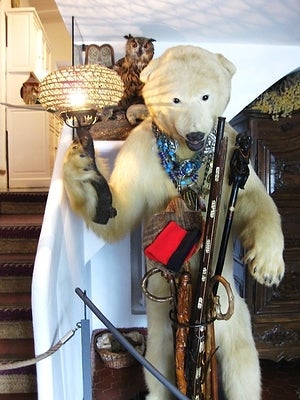 Finally, a buzzfeed quiz that gets me. Even more than the taxidermy quiz, in which I got Bear with too many necklaces, who is also an umbrella stand, gun rack, and lamp.
Why Are You Single?
You got: You're too perfect.

Simple Plan ain't got nothing on you. Smashing Pumpkins? Nothing. Bet you don't even know that song. Doesn't even matter. You're like a sculpture by Leonardo Divinci. masterfully put together and often naked. You're too good for anyone, anyway.
Actually, I suspect that there's only one answer option cause I'm pretty sure that I said that I don't shower nearly enough.