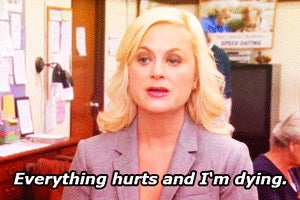 I am officially Roller Derby Fresh Meat! I gave them all my money and I start in 2 weeks. Since I'm not the most athletically inclined person, I signed up for Roller Derby Athletics' free Basics Builder program to help me get ready.
Yesterday was the first day. And everything does hurt, especially my thighs and abs. And my form and stamina is pretty pitiful. I want to continue with the program but I think I need some additional workout type stuff to help me get up to speed. I'd like to focus on the core and thighs right now as those two areas are really weak. Any suggestions on easy workouts/exercises that would help me strengthen those two areas are heartily welcome.
I am super lucky though because Booty Quake transferred to Toronto a few months back, so she might be helping with Fresh Meat which would be amazing.