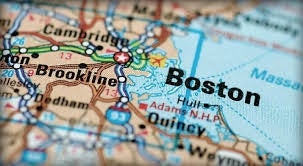 Okay guys, I'll do one more message tomorrow for anyone who missed it today, but this is the final game plan:
I will be at Church tomorrow at 8:30 in either the bar or lounge area, depending on how busy it is, until we get a decent idea of how many people are going to show, then we'll grab a table. I will be wearing this bigass scarf (which I think should be distinct enough):
I've also created a twitter account (Jayne Allyson@AJayneAllyson) so that we can be in touch off of GT.
So far people who said they might come, include:
LittleDanni Has an Axe (maybe)
Everyone is welcome and so far no one has had real objections to bringing SOs. If you could please confirm here or on Twitter, it would help me get a better idea of how many people I'm waiting for but don't feel like you're not allowed to come if you don't confirm.
*I know these titles are silly, but I'm locked in at this point. Also, I know I've written a lot of posts about this, but I'm not a big organizer of things and I have a major paranoia about being the only person who shows up, so thanks for your patience.