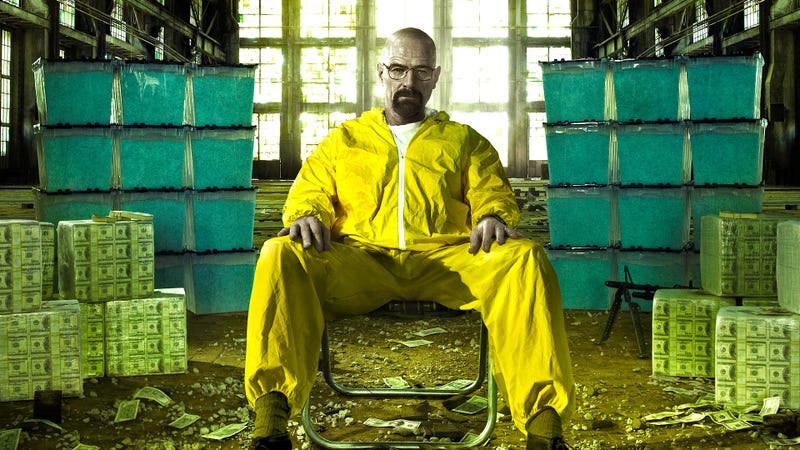 STOP READING RIGHT NOW IF YOU DON'T WANT SPOILERS. SERIOUSLY. STOP MOVING YOUR EYES. STILL READING? OKAY, BUT I WARNED YOU.
I'm almost to the end of Season 5. I just watched that episode, and I can't stop bawling.
Hank. Hank.
I just... I have a headache I'm crying so hard. I haven't been this upset about a fictional death in a really long time. I kind of feel silly that I'm think upset. I mean, I'm legit snot-running-down-my-nose sobbing about this. And then when Walt points out where Jesse is and they drag him from under the car?! I SCREAMED. I don't think I could have kept watching if they killed him right then.
You guys. I NEED WALT TO DIE. I really do. I just... it's going to bug me forever if he doesn't die. And I don't just need him to die, and I need him to be held accountable for what he did. I need people (in his fictional universe) to know what he did. I need him to die and it need it to hurt.
I have 2 and half more episodes before I finish. I cannot deal. Dexter was bad enough. I can't take it if Walt escapes punishment too. Seriously. I will swear off anti-heroes completely if he doesn't get what's coming to him.
Depending on how much of a wreck I am when I finish the finale I might write some more on this, since I especially want to talk about Skyler's change of heart coming down to the end, but honestly? I'm kind of scared to keep watching. If Jesse dies and Walt survives? I will have to hole up in my room for a bit.
Did anyone else get this upset by Hank's death? I will feel a little better if I know I wasn't the only one.
*this is me*