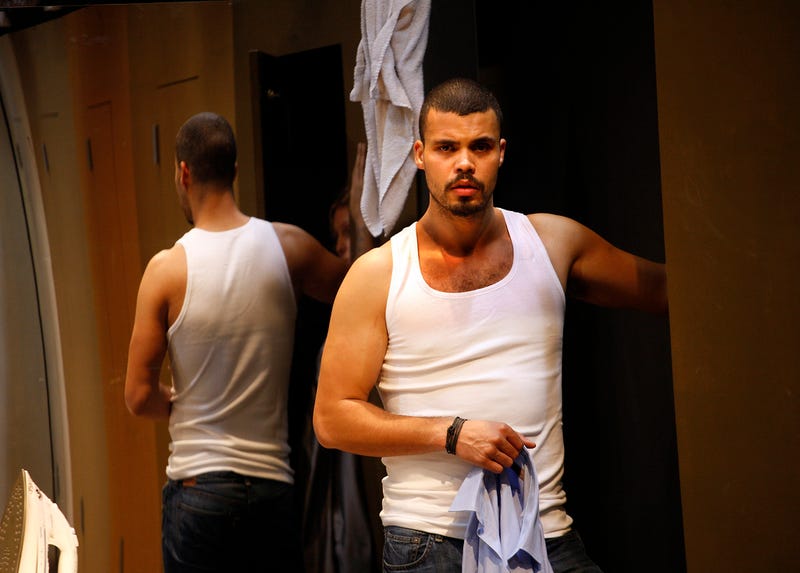 Bryan Fuller remains (mostly*) flawless. He's currently developing Neil Gaiman's supernatural road trip epic, American Gods, but as they're in the early stages they've yet to actually cast anyone. But unlike just about every other white male showrunner in Hollywood, the Hannibal/Pushing Daisies/Dead Like Me writer has firmly stated that casting a white actor in the lead role of "Shadow Moon," a racially ambiguous (but definitely not white) character, would make him a giant asshole. And he's right.
But given how few opportunities PoC have in lead roles in general, he and Starz have opened up the casting process to fans, asking that they tweet their suggestions for the part. Obviously this isn't an iron-clad contract, but it is a nice opportunity to be heard.
Hilariously, though perhaps not surprisingly, most of the fancasts so far have been white and downright confusing — including such diverse choices as Cillian Murphy, Richard Armitage, Tom Hardy, and Matthew McConaughey.
I suggest that if you do like this book, the idea of this adaptation, Fuller, or just the opportunity to demand great, diverse casting and making sure that yet another PoC role isn't given to a white dude, that you tweet your suggestion at their Twitter accounts with the hashtag #CastingShadow to the accounts @BryanFuller, @AmericanGodsSTZ and @STARZ_Channel.
Since you're breathless with anticipation, I'll tell you that my top pics would probably be Jason Momoa (though I do wonder if he has the range for the role) based purely on his looks, Howard Charles** (who is fantastic, sexy, and can apparently do a great American accent), and then the much-beloved Jesse Williams (who I worry might be a little too wiry for the part, but not for my heart).

*I'll never forgive him for Beverly Katz.
**pictured above