....On being awesome!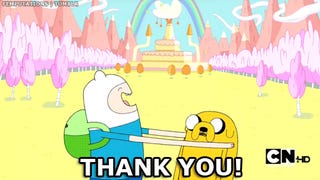 Sara made me a new resume and found a bunch of jobs for me to apply for. It means so much to me because no one has ever cared enough about me to help me this much before. With the new resume, i applied to 10+ jobs on Career Builder today, all of which i am qualified for.
I haven't felt this optimistic and happy since i was let go from my job on Monday. I feel really good and excited for interviews now!
I know she's a new GT'er but she definitely deserves authorship privilege and high fives!