Am I too large or too old to wear this? There's a ruana on sale at Neiman Marcus that I really would like, but it is "one size" so I'm wondering whether it will get over my (figurative) fat ass. I run 18-22 depending on the make of the outfit and my tops are smaller than the bottom.
And I'm over 50 —is this something a middle-aged broad (yes, I'm going to live a century, stop rolling your eyes) can carry off? "Style" at my job is pretty non existent, so I can wear what I like.
UPDATE: Thanks everybody! NM has a good return policy and the price was pretty good, so I got the red/black for reasons of laziness (lots of black pants and tanks) and a cute scarf that I know will fit ;). I'll let you know how "one size" it is. BTW, I only saw this because someone posted on GT a few days ago about a cute dress they were thinking about buying. GT is bad for my wallet.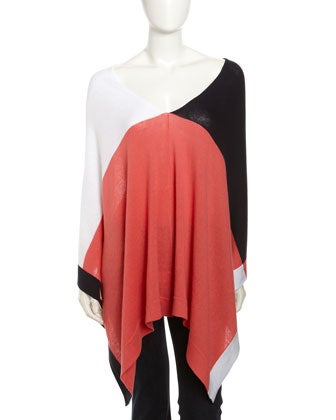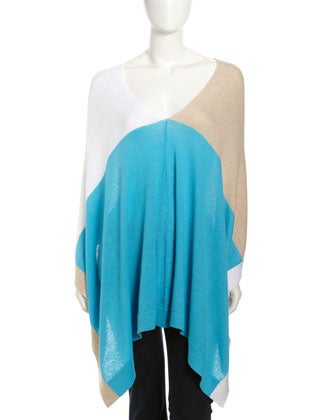 red/black or blue/taupe?