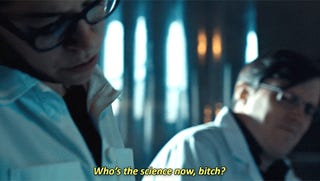 SEASON FINALE SPOILER BREAK
---
Can someone hold me?
Susan, WTF?
Rachel, you are literally the worst.
I cannot WAIT to see who is playing the man behind the curtain.
I was convinced that a clone would die at the end of this season and now we have 2 clones close to death. I seriously think one of the main clones will die soon. This season was definitely building towards it. We ended on a cliffhanger but I think that episode 6 of season five (the traditional shit hits fan ep), a clone will die.
BUT TWIN BABIES IN SEASON FIVE YAYS.
ETA: Season Five will be the last season!!! NOOOOOOOOOOOOOO.