That's a bit hyperbolic...can you overdo the eye drops?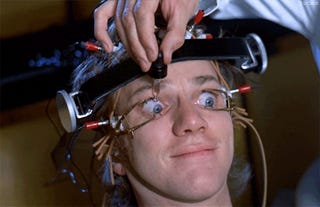 I have had an awful cold-slash-allergies and have taken so much shit that's dried out my head that, this morning, I realized how in pain my eyes were. They were super red and dry.
I have rarely used eye drops but my eyeballs are like SPONGES right now, drinking up all the eye droppings. Can this fuck up your eyes?