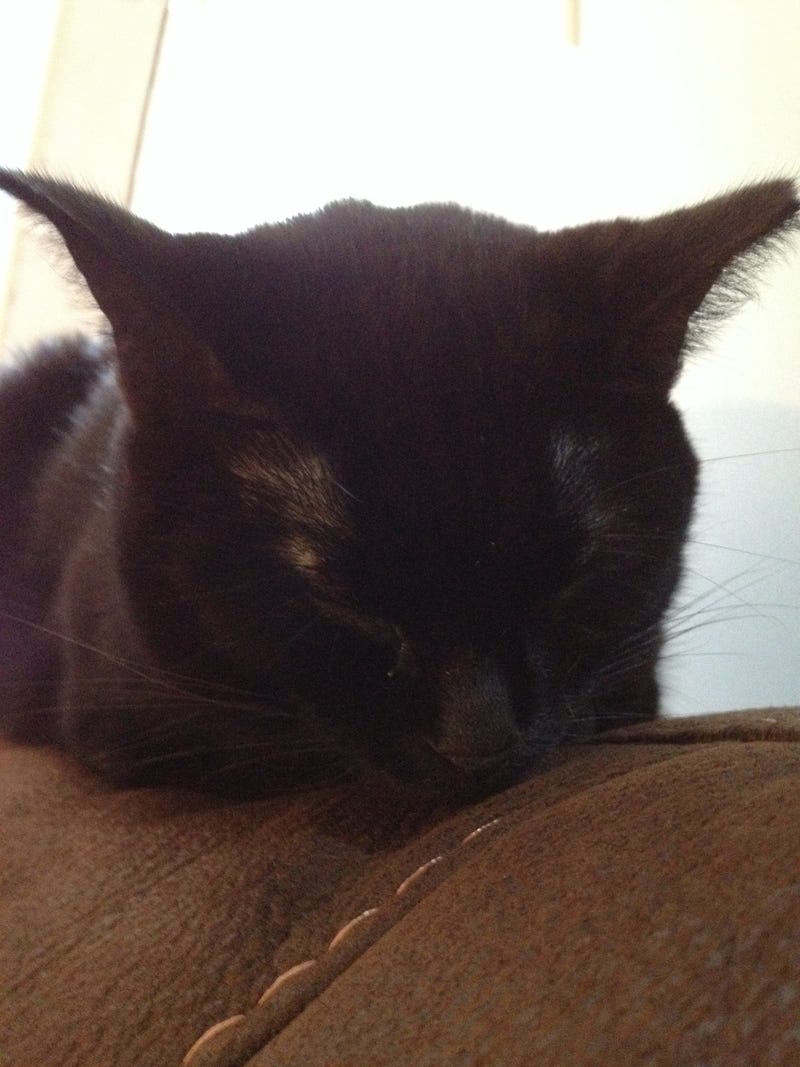 Cat cat cat. SAD ETA:
We moved and bunnykitling won't stop pooping and peeing out of the litter box. Human's idea was for putting her down "Because she's been abandoned so many times." I frantically face booked all day and now there's a woman in Delaware who is willing to take her in. I HATE MY HUMAN RIGHT NOW. AT LEAST NOW SHE WON'T DIE.
ETA ETA: HE SEZ THE PLAN WAS NEVER TO HAVE HER PUT DOWN AND THAT HE'S HAPPY SOMEONE WILL TAKE OUR PROBLEM CHILD.