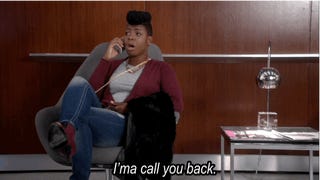 ---
I am behindon Empire, so I decided tonight would be a good time to catch up. It's 8 o'clock. I'm comfy. The bra is off. I'm settled in. I hit play, and the first notes of the background song to open the episode trigger a foggy feeling in me. Maybe it's a series of memories. Those notes—so familiar, so far away. I rewind. I know the words, but I don't really know the words. I rewind again. I try to get my ipad to recognize it, but it's too far away and can't recognize any sound at all. So I rewind again. I say the words the tv is saying. I feel like I know this song; like it's an old friend. The googled answer comes up, and suddenly everything is clear. I am hearing my college experience. I am hearing Lil Kim's The Jump Off. I understand everything now.
It was never a song we paid much attention to in my group of dance-crazy friends. Lil Kim was always so dirty, and while we liked the beats, we felt weird singing along to all the sexy stuff she was rapping about. It's "her," but it's not very "us." Well, sometimes it was "us," but that's a story for another time. But that beat, those trumpets, that chorus! THAT we loved. When she wasn't dirty, she was brilliant.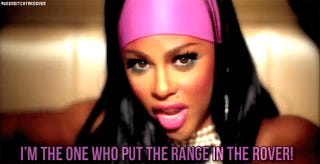 Now I'll be spending my evening diving deep into the internet, trying to remember college through the music we loved; the music we hated; the music we didn't pay much attention to but absorbed like cloths.
Feel free to join me in this abyss. I welcome other memories and forgotten sound!