An adulting story.
First, a small admission. Despite basically being an adult at 25.5 years old, my parents were still paying for my cellphone. I've been very grateful to them for making this arrangement with me. The deal was that mom and dad would pay for their kids' car insurance until they turned 25, but because I only have my second G1 (basic learners permit, I can't drive alone) they offered to pay for my cellphone.
I turned 25 in July, and being Not A Good Person as I am, I didn't bring up the cellphone thing to my parents. Because they have such an old family plan, they only pay like $20-30 a month for my phone. But mom called me this week and told me it's time so I've been researching.
---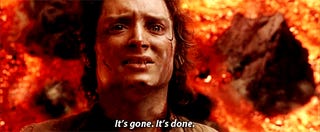 ---
Biggie Talls and I share a cable + internet bill, and he has his own account (with the same company, Rogers) for his cell phone. Using my adulating skills, I believe I have found a way for us to combine his phone account, our utilities account and my new phone needs in such a way that he'll save $13 per month. I'll be paying ~$70 more a month, but not bad considering Biggie pays ~$85 for his phone-only bill now.
What makes this kind of a big deal, aside from me no longer being the last Blackberry user on earth, is that Biggie is weird about money things. Cable + internet makes sense because it's 50/50. He pays a bit more in rent because we pay extra for a parking space – again, no driving for Lauren, but I benefit from the car so he only pays a little bit more in rent. He's otherwise put his foot down when it comes to a combined bank account situation. I have mucho student loans and am the worst at paying them off, while his account ebbs and flows is various ways (+inheritance money, -student loans, +huge tax refunds, -when he's out of work). Can't bitch about not wanting to take on $40k of someone else's loans.
I worked really hard on coming up with this plan, and I hope that when we call Rogers it all won't go to hell because something was written clearly somewhere. PRAY FOR ME PLZ.