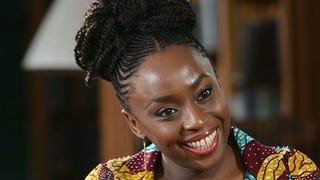 Elle has a pretty neat profile about Ms. Adichie here: http://www.elle.com/news/culture/c…
I must definitely recommend Americanah as well. It has given me a new perspective about the experiences of other members of the Black diaspora. I am African-American, and I assumed the history and experiences of African-Americans were indicative of the experiences for the Black race as a whole. There are nuances within the experiences of the various ethnicities in the Black diaspora that all Black people should acknowledge and respect.
I must say that the main character of Americanah is such a boss.