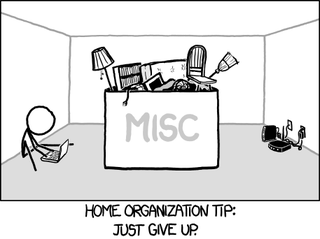 During the year, I adjunct for my department and coordinate this peer learning thing. In the summer, I taught high schoolers, mentored two of 'em (which, yes, weird), and mentored an undergrad. As a space cadet, I hyper-organize my teaching to compensate, so this went okayish up until paycheck time....
Multiple jobs are obviously good 'cause cash flow, but bad 'cause some of these are paid by my school's payroll and some of these are paid by my school's foundation for handling grants and I don't even really know who's paying at least one of these.
So tax time and I get a W2 from school and school's foundation and the math is coming up a little short, so I log into my school's payroll management and only the long standing adjuncting for my department is listed. So apparently I either didn't get paid for a job or two or maybe got paid but I'm not seeing it in direct deposit and the cashier doesn't have my checks anymore...
Now yes, there's an absurd amount of privilege in not knowing if I got paid (and hell, for a previous job, I ended up not picking up paychecks for months 'cause I hadn't realized that they weren't being direct deposited) for a job 'til tax time, but welp do I need to be more on top of these things.
ETA: Also, feel free to use this as a general teaching/supervising/job complaining/whining open thread.