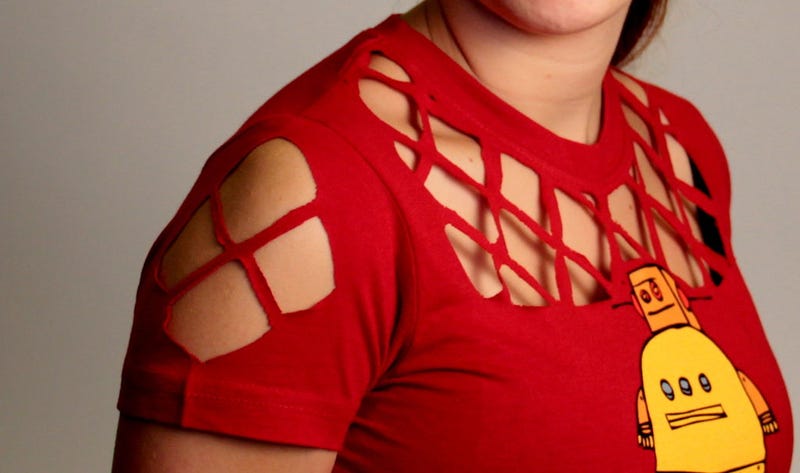 This past week, I was at PyCon, a large conference held for people who program in Python. I asked the organizer if, next year, I could bring a sewing machine and do t-shirt hacking for charity. I thought he'd hem and haw about it, or just blow me off, but to my shock, he said yes! In fact, he asked if he could just go out and get me a machine right then (I declined, since I wanted a year to practice).
I shared the idea with a few other people, and rather than resistance, I got undisguised excitement. People offered to bring their machine, donate notions, and help with the sewing. I've been getting a stream of ideas from either fellow crafters, or from those married to one.
The idea would be to get people to find swag shirts (the free shirts given away by vendors), then bring them to me so I can either modify them or turn them into something new, all for charity. I'm going to raid our closets (and possibly the cheap bin at our local op shop) for t-shirts that are past their prime. I might also ping some vendors, asking for any extras to be sent my way.
I am now ridiculously excited about getting the chance to do this. I've found that weird little events like this can help me meet people I never would have met otherwise, and can help keep the overall vibe of PyCon friendly and welcoming. Plus, money for charity!
Anyone have any t-shirt hacks they'd like to share with me?