I've been a strict pescetarian for over 3 years now and it was probably one of the easiest decisions I've ever made. Meat was never my thing, so I didn't miss it all that much when I stopped eating it. If it swims in the sea, it's in my belly...if it crawls or flies, let someone else eat it because I have some fish to fry...
Maintaining my dietary restriction is very easy in New York, but here in the south, I face a huge problem: sneakymeat.
According to our very own RuthSlayderGinsburg, sneakymeat can be found in ANY southern dish, so you better watch out!
Too bad I hadn't consulted her before I ordered...this...
I'd asked the server for a recommendation for someone who doesn't eat meat, but eats fish and seafood and who wants to experience southern cuisine she couldn't find up north. She recommended this BBQ shrimp and I couldn't wait to dive in when it arrived...
But if you look closely, sneakymeat. is. waiting.
I mean, I'm sure I could've sent it back, but I mean LOOK at that beautiful dish! That would be a crime against food!
Sooo...I decided to just...eat around the sneakymeat...yeah, that's it! What's the harm in that?
I soaked up all the sauce with some bread and was left with...this...
That, my friends, is some sneaky-ass pigmeat...just...sitting there...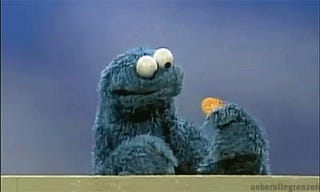 Yeah, so I totally fucking ate the sneakymeat...first meat in over 3 years...
#StillAlive
In other news, if you can find this beer, DRINK. IT.
ALSO, HOLY SHIT YOU GUYS THERE'S A GUN SHOW ZOMG CAN'T WAIT!
Now if you'll excuse me, I have gallons of hurricanes to drink...