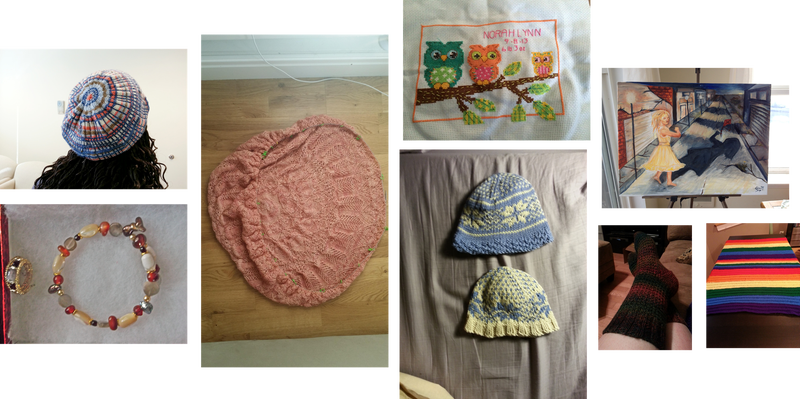 It's that time of the week again! Time to show off what you started, what you did, and what you burned in a cleansing fire!
This is going up a bit late due to a snow delay, which always messes with my schedule. Damn half-inch of snow, messing up my morning.
What did I do?
I had a stomach bug, so I didn't get much done. I did start my sanity project: a hat!
A while back, I posted on facebook that I was stealing my children's rejected hats to keep warm, and someone asked why I didn't, you know, knit one. Because that's a thing that I could do.
I realized I had stash yarn at the ready, so I went ahead and grabbed it and my trusty swift, only to find out that my trusty swift was a horrible, dirty traitor. The screw keeping the swift up wouldn't screw in (a problem that KnitPicks has since fixed). This meant balling a Noro yarn by hand, which meant I was basically in hell for several hours as the yarn kept knotting and breaking.
I also made lipstick out of Crayola crayons, but didn't make as many colors as I wanted, so I'll post about that NEXT week.
How about you?
What did you do!? Show us in the comments!