What is everyone making? I got to a pretty big milestone last night on the quilt I'm making so I thought I'd share, and if you are making something too, post about it!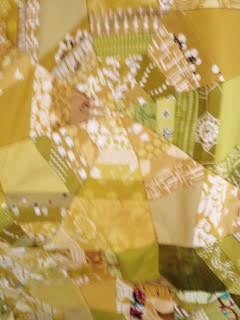 This is the quilt I've been working on since November—it is hand pieced—it's a wonky spider-web pattern made in golds and greens. Last night I got the top assembled, so the next step is to put the backing fabric together and layer in the batting and get it basted to start quilting.
This one took a long time—it is queen size, and there are blocks made up of 4 triangles—each triangle has 11 different fabrics, so in the end there are over 3100 different pieces. Many times over the past few months I've thought it was crazy to keep going.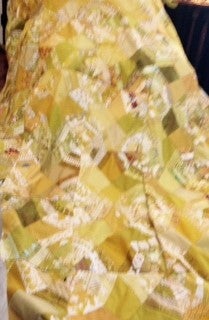 Since it is so big and heavy to work with now it's together, I'm also taking breaks by using up some scraps making patchwork blocks and making them into re-use shopping bags to take to the store when I do my grocery shopping.
Post what you are making!