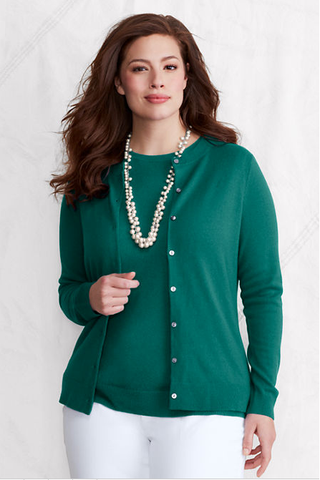 Are you looking for a beautiful, classic cardigan in luxurious cashmere for 25% of the retail price? Yes, I said of, not off. THIS IS NOT A TYPO. This is LANDS' EEEEEEEEEEND!
Tomorrow (not today), this already 50% off cardigan will be reduced by another 25%. It's available in one colour and in limited quantities. I have a twinset in a lovely golden-y yellow as well as a pink argyle cardigan that I purchased through this wonderful savings blitz. The quality is amazing. And if you don't like it? They'll still give you a refund (though not an exchange as it's likely sold out).
And the best part? They do this every week! It's a hodgepodge of goods but they put up new items every Saturday and they're discounted in 25% increments until Friday.
Enjoy!